It is a significant milestone for students to advance to primary and secondary schools. To tie in with the Smart Government strategy and provide better and more convenient school places allocation services, the Education Bureau (EDB) will implement digitalisation of the Primary One (P1) and Secondary One (S1) admissions in phases from 2023, making use of information technology to enhance the efficiency of the application process and the release of school places allocation results.


Electronic service delivery in line with global trend of technology application


With the extensive application of digital technology in daily life, the Government launched the "iAM Smart" platform in December 2020 to provide a one-stop personalised digital government services platform, which enables users to log in and access some 220 frequently used government and public and private sector online services with their personal mobile phones.


The EDB's school places allocation services are among the user-friendly services on the platform. Parents who have registered for "iAM Smart+", which comes with a digital signature function, can submit applications for S1 Discretionary Places (DP) for their children and make school choices at the Central Allocation stage of P1 Admission for the 2023 cycle on the e-platform this January and February respectively. For parents who have registered for "iAM Smart", they can access some of the services available on the e-platform, such as checking notifications to successful applicants for S1 DP, as well as receiving the P1 and S1 allocation results.


Easy school selection with use of technology


Differing from traditional paper application forms, the e-platform enables parents to submit admission applications and make school choices anytime and anywhere. For the CA stage of the P1 Admission this year, for example, parents who have bound their e-platform accounts with "iAM Smart+" can make school choices online for their children, without having to go to the CA Centre in person.


In addition, the school search function of the e-platform allows parents to quickly search for their preferred schools by criteria such as district, school net and funding. The e-platform will automatically exclude school choices that do not match the student's gender and school net. With a clear display of search results, parents are less likely to make erroneous entries when filling out the choice forms, as compared to paper form.


The one-stop e-platform for school places allocation hosts a wide range of information on school selection. In addition to the documents compiled by the EDB on school choices, the e-platform provides links to school websites and primary or secondary school profiles, so that parents can readily access relevant information and be updated on the latest school news when making school choices.


Streamlining procedures to enhance efficiency of schools in handling school places allocation


The e-platform provides the School Desk with diversified functions to support schools in handling administrative work related to school places allocation. It facilitates their communication with the EDB and parents on allocation matters, and enhances the efficiency in the dissemination of information.


For the CA stage of Secondary School Places Allocation, primary schools can view the secondary school choices of individual students or all students on the e-platform as and when required. Coupled with the functions to download reports and spreadsheets, the e-platform allows schools to process and analyse data related to students' school choices, helping them review such choices and thereby give appropriate advice and support to individual parents.


Support for getting ready to use new services


As it may take time for schools and parents to familiarise themselves with the e-platform and its usage in the initial period, the EDB has conducted a number of briefing sessions for kindergartens, primary and secondary schools, and parents to give an overview of the functions and actual operation of the e-platform. A series of parents' guides on the use of the e-platform, including pamphlets and short videos, are being rolled out according to the timeline for P1 and S1 admissions and uploaded to the EDB website (www.edb.gov.hk/en/edu-system/primary-secondary/spa-systems/secondary-spa/general-info/sspa_eplatform_parents_guide.html; www.edb.gov.hk/en/edu-system/primary-secondary/spa-systems/primary-1-admission/poa_eplatform/index.html) for parents' reference.


The DP for the Secondary School Places Allocation are now open for application, and the school choice-making procedures at the CA stage of the P1 Admission will commence soon. Parents are encouraged to register for "iAM Smart+" as early as possible for more convenient and efficient e-services when applying for school places for their children.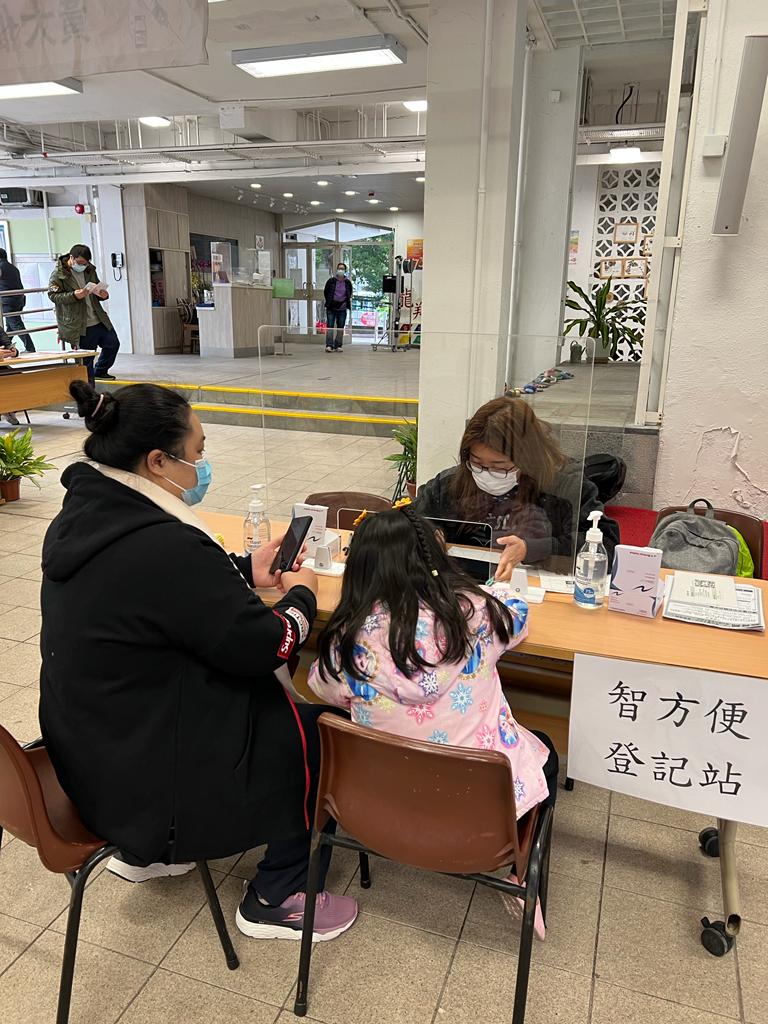 The Education Bureau sets up an "iAM Smart" registration counter during the "School Vaccination Day".



Briefing session on Primary One Admission for schools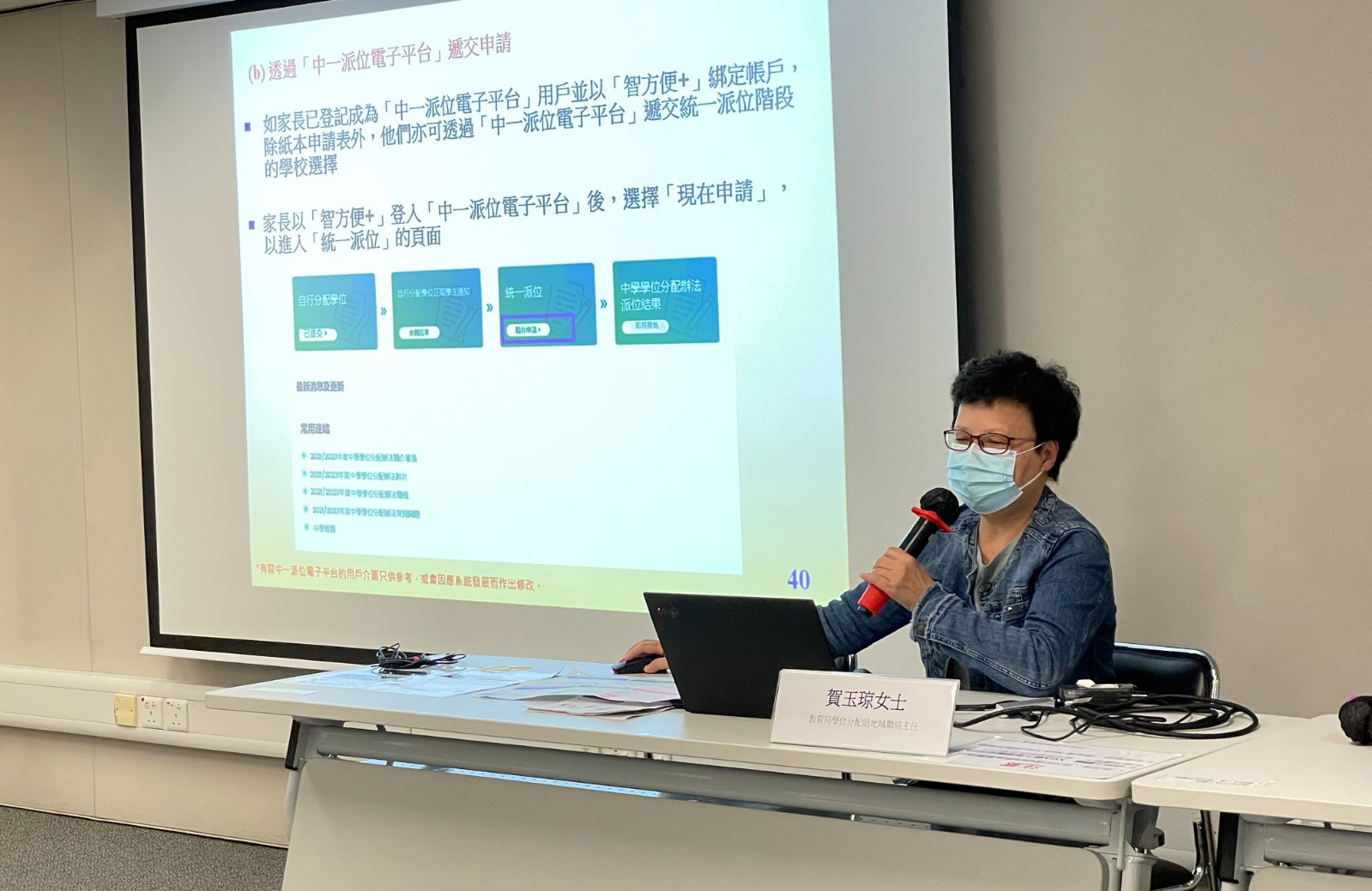 Briefing session on Secondary School Places Allocation System for parents


5 January 2023