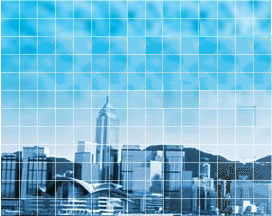 Basic beliefs of PSHE
Nurturing social competence

In the PSHE KLA there is a commitment to strengthening the linkage between classroom learning and social reality. Teachers are encouraged to develop and utilize community resources, and to provide opportunities for students to observe and experience social dynamics. Through acquiring knowledge and skills in the humanities and social sciences, students build the foundation for participation in society.
Attending to students' personal growth

In this KLA the growth and development of students as persons and respect for individual diversity are taken into account. The aim is to enable all students, without exception, to develop their talents to the full, including taking responsibility for their own lives and achieving personal aims. They are provided with opportunities to develop the ability and motivation for "learning to know", "learning to do", "learning to live together", and "learning to be".
Emphasizing history and culture, developing moral and civic values

In this KLA substantial effort has been put into nurturing a healthy perception of history and culture, and a sense of responsibility to nature, nation and humanity. Young people inherit a civilization and traditions, learn historical wisdom, identify with their own nation and culture, embrace a global outlook and build on them for a better world.
Overarching aim
The PSHE KLA aims to enable students to understand themselves, society and the world at large, maintain a healthy personal development and contribute to the well-being of the family, the local community, the nation and the world as confident, informed and responsible persons.