Learning and Teaching Resource Lists
The Education Bureau has consolidated and developed various online resources. Schools can capitalise on e-learning, such as making effective use of relevant resources and disseminating learning materials to students through emails, school websites, e-learning platforms and other means, to help students learn inside or outside schools.
The content of this website will be updated on a regular basis.

· Curriculum Resources about the COVID-19
Teachers may make use of the curriculum / subject resources which cover topics or contents relating to COVID-19 to enhance students' understanding of the virus, instil positive values and attitudes in them, and foster their generic skills such as critical thinking skills and problem-solving skills.
"Together, We Fight the Virus." (an audio picture book)

"Let's Be Grateful and Fight COVID-19 Together" (for Secondary Schools)


· Information and related measures taken by the Government in fighting COVID-19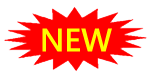 The EDB has consolidated the information and related measures the Government has taken in fighting COVID-19. To ensure the accuracy and reliability of information, the EDB encourages teachers to make reference to the latest information provided by the Government on COVID-19.
Other Online Resources
L&T Resources Developed by the EDB

A range of resources are developed by the EDB to support learning and teaching. They include web-based and printed resources of different KLAs and subjects.

Educational MultiMedia Resources

HKEdCity EMM website provides educational resources like short videos, animations, songs and photos that align with the School Curriculum. Target audience includes kindergarten to secondary students, teachers, parents and the general public.

EDB One-stop Portal for Learning and Teaching Resources (EDBOSP)

Designed in accordance with the curriculum framework, the EDBOSP is an online portal providing learning and teaching e-resources, assessment tasks, curriculum documents, useful examples and good practices of school experience as well as information on the professional development for teachers.

Educational Resources Online Platform (EROP)

The Educational Resources Online Platform provides e-resources, including e-databases and e-books to support learning and teaching and the professional development of teachers. Teachers are welcome to browse the EROP webpage. extensive reading among students and learn proper reading methods.

"Book Works Reading Site"

| | |
| --- | --- |
| "Book Works Reading Site" is a reading platform providing more than 400 articles covering various categories for primary students. It aims at promoting extensive reading among students and facilitating students to read with proper methods. | |
| | |
| Schools can access the "Book Works School Administrators' Page" to obtain students' utilisation rate of the site for analysis. | "Book Works School Administrators' Page" Application Form (Chinese version only) |