Arts education is a core component of the primary and secondary school curriculum. At the stage of basic education, schools provide various arts learning activities to foster students' ability to appreciate the arts. To continue students' arts learning in basic education and to further develop their creativity, aesthetics and art appreciation, schools offer quality arts learning experiences at the senior secondary level through structured learning, including Music and/or Visual Arts lessons, and regular arts learning programmes (e.g. drama, dance and media art), complemented with extra-curricular arts activities. Students may even opt for Music or Visual Arts as their elective subjects according to their personal interests, abilities and aspirations to further their studies in art appreciation and creation and receive relevant training, thereby laying the foundation for future studies and career development.
Continuously providing diversified learning and teaching resources amidst new trends in arts education
The Education Bureau (EDB) has been providing diversified learning and teaching resources for years, based on the practical needs of schools, to assist teachers of arts subjects in further strengthening students' artistic abilities and literacy, such as the nine-volume Art Appreciation and Criticism in Context series on appreciating Chinese and Western art , Visual Arts Portfolios to foster assessment, the teaching packages on Cantonese Opera and Cantonese Opera Banghuang for promotion of Cantonese opera learning, Guangdongyinyue & Jiangnan sizhu for inheritance of Chinese culture, and analyses of Hong Kong pop songs for learning about popular culture.
The EDB will launch more multi-media learning and teaching materials next year, including the digital teaching material on colours to demonstrate the multi-layer meanings of colours and promote progressive learning of art knowledge. Teachers can enable students to learn about colours from multiple perspectives, enhance their ability to learn and appreciate art through selecting appropriate learning and teaching materials. Furthermore, the EDB will release the educational video on Chinese Art Songs Appreciation, with explanations and performances by professional musicians, to help students understand the characteristics of art songs as well as the relationship between music and poetry, in support of cross-curricular learning. The EDB will continuously enrich the learning and teaching resources to assist teachers in planning their lessons more effectively, and achieving the vision and objectives of the curriculum.
Promoting STEAM education through developing professional learning communities
Every year, the Curriculum Development Institute (CDI) provides teachers with dozens of professional development programmes related to arts education for their continuous professional development. To tie in with the development of arts technology, programmes on lighting design, computer animation and graphic design, music composition and arrangement with application of computer software, as well as on film music and scoring, have been recently added for teachers to enrol in based on their practical needs.
"The Chief Executive's 2022 Policy Address" proposed to step up promotion of STEAM (Science, Technology, Engineering, the Arts and Mathematics) education in primary and secondary schools. To assist teachers in better understanding the Arts in STEAM education, the CDI has established two professional learning communities in this school year. Every participating school is required to send one Visual Arts teacher and one Science, Technology or Mathematics teacher to take part in different workshops and seminars on various themes throughout the school year, such as how the professional product design sector can combine science and technology with arts, and developing together a "Visual Arts in STEAM" teaching plan that incorporates learning elements of science, engineering, technology and arts. So far, more than 130 teacher participants from over 60 schools have joined the professional learning communities. At the end of the school year, the CDI will consolidate and select outstanding teaching plans submitted by the participating teachers for promulgation of these good practices to other schools and sharing of practical experiences, thereby helping more teachers promote the Arts in STEAM education.
Making effective use of various creation platforms to showcase students' achievements in arts learning
The Exhibition of Student Visual Arts Work organised by the EDB receives several thousand artworks submitted by primary and secondary school students every year, covering various media, including 2D graphic art, 3D art, Chinese calligraphy and painting as well as digital artworks such as animation, digital painting, photography and virtual reality works. This year, the EDB has adopted a cross-Key Learning Area approach for the first time to organise the "Hologram" Digital Image Design Competition to encourage students to integrate knowledge of Art and Design, Physics and Mathematics in art making. Over the years, the School Creative Works Showcase and the GalaMusica series have been providing platforms for students with a passionate interest in and talents for music to create and perform their works, including the use of multi-media to convey ideas and perform original works, thereby serving as a cradle of nurturing numerous composers and performers of Hong Kong.
The EDB has been providing funding support for the Hong Kong Schools Music and Speech Association to organise the annual Hong Kong Schools Speech Festival and Hong Kong Schools Music Festival, nurturing numerous arts talents of Hong Kong. The total number of participants in both events has reached about 300 000 before the pandemic. On-site competitions will resume in the coming school year.
Primary and secondary schools in Hong Kong generally provide diversified arts learning activities, including art exhibitions, orchestral training and external competitions, to enrich students' arts learning experiences. A lot of non-governmental organisations, charities and professional art groups also provide students in need with quality arts learning opportunities.
Nurturing students' art appreciation ability and promoting Chinese culture and arts
The EDB has been organising art appreciation activities to enable students to learn to appreciate and critically respond to arts in authentic contexts. One of these activities is the "Arts Buddies" programme jointly organised by the EDB, the Hong Kong Arts Development Council and the Hong Kong Heritage Museum, which arranges theme-based learning activities of art appreciation for students participating in the Arts Ambassadors-in-School Scheme. The ambassadors take part in a series of learning activities on art appreciation, and also serve as exhibition docents to introduce artworks to their peers and relatives. The theme of the learning activities this year is Hong Kong's popular culture. Experts guide students to learn about the brilliant achievements of Hong Kong's pop music and films, and to visit related exhibitions and studios of different artists, thereby broadening students' horizons in culture and arts.
To further promote Chinese culture and arts, on top of the regular professional development programmes on understanding and appreciating Chinese arts, the Arts Education Section of the EDB co-organised three activities that combined art appreciation and creation with the Hong Kong Palace Museum (HKPM) for the first time this school year. One of the activities, the "Ignite the Passion for the HKPM" Lighting Design Competition, integrated elements of STEAM education. Students learnt to appreciate designated artefacts and art collections and understand their history and artistry through attending guided tours, and participated in different art workshops and concerts. These learning experiences gave inspiration to primary school students on picture book creation, and secondary school students on lighting design or Chinese music composition.
These three activities attracted over 400 entries, the majority of which demonstrated how students treasured the exhibits, their professional artistry and their imagination of cultural inheritance and innovation. The prize presentation ceremony cum concert and exhibition will be held on July 7, 2023 at the HKPM. The digital version of the winning picture books and lighting design entries will be featured in the debut exhibition at the HKPM with free admission to the public. The premiere performance of the winning music compositions will be delivered by professional musicians from the Hong Kong Chinese Orchestra during the prize presentation ceremony. Through appreciation and criticism, creation, exhibitions and performances, students will gain a deeper understanding of Chinese history and learn to respect, treasure and preserve Chinese culture.
Nurturing in students lifelong interest in arts and enhancing their whole-person development
The EDB will continue to provide students with diverse opportunities in art appreciation and creation to nurture their lifelong interest and ability in the arts and foster their whole-person development. The EDB encourages young people with arts talents, in particular, to become arts practitioners and together with other stakeholders, promote the development of the arts and cultural ambience of Hong Kong, and help develop Hong Kong into an East-meets-West centre for international exchange on arts and culture.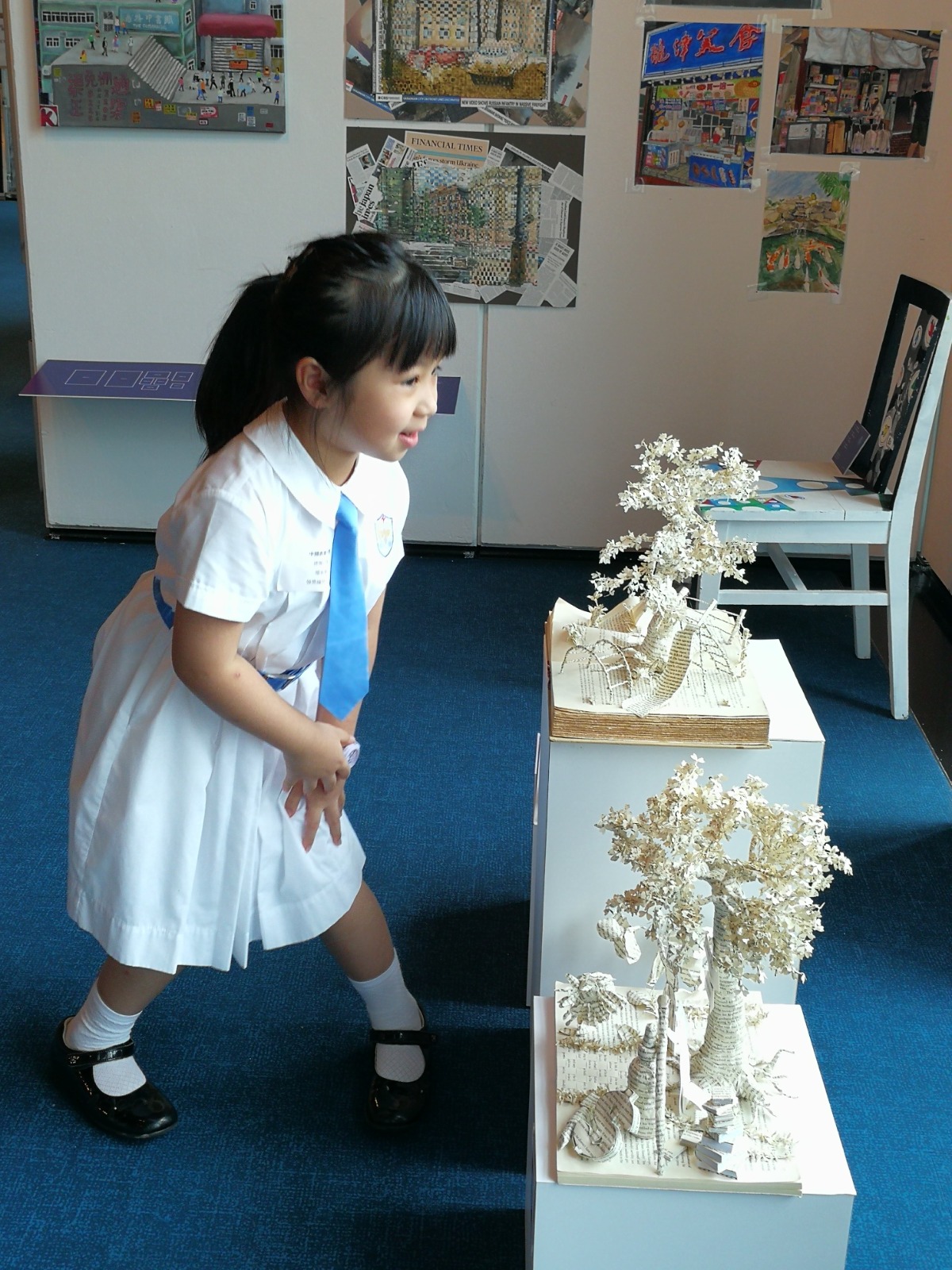 Organised by the EDB, the Exhibition of Student Visual Arts Work was launched on June 14, showcasing nearly 500 outstanding visual artworks by primary and secondary school students.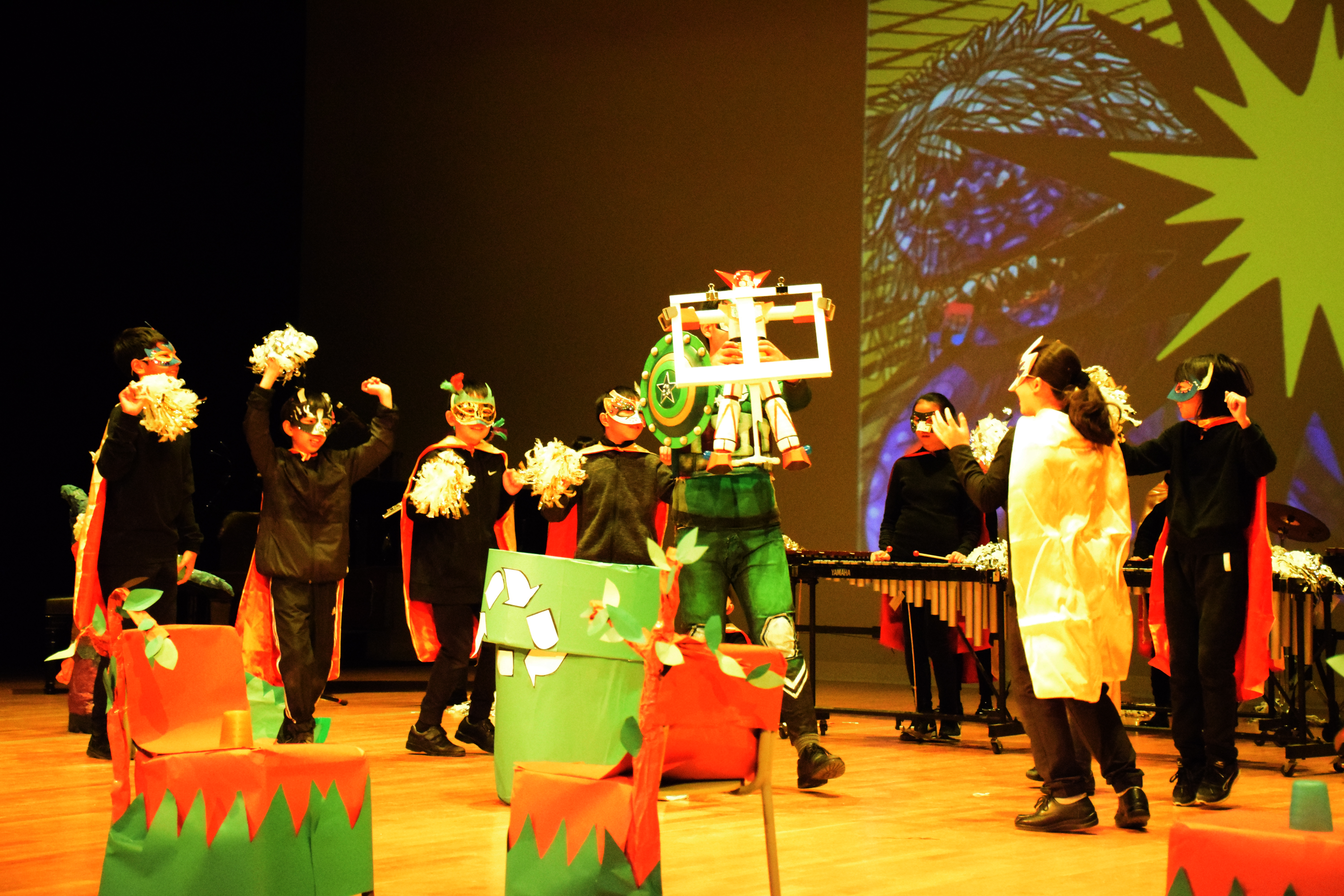 Co-organised by the ED
B and the Hong Kong Composers' Guild, the multi-media music creation and performance programme, GalaMusica.School Creative Works, provides a platform for students with strong musical interests and talents to create and perform music.


19 June 2023