Online course "Liu Hui and the Circle Dissection Algorithm"
The objective of this course is to introduce the mathematical achievement of the ancient Chinese mathematician Liu Hui (A.D. 220 to A.D. 280) in finding the approximate value of
π
. Firstly, the course briefly explains how to estimate the value of
π
by considering the area of an inscribed regular hexagon of a circle. It follows how Liu Hui used the Circle Dissection Algorithm to reach the value of
π
as 3.14, correct to the nearest hundredths, which is the well-known "Huilu".
Please use the account of Hong Kong Education City (HKEdCity) to register the online course "Liu Hui and the Circle Dissection Algorithm" through the following link.
https://hkedcity.instructure.com/enroll/WP7WBP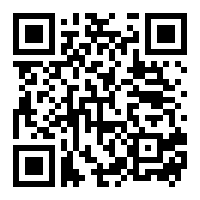 Remarks:
This course only accepts registration from Hong Kong Education City (HKEdCity) student or teacher members.
If you are a student and have an account issue, please contact your teacher. Student accounts are managed directly by schools.
If you are a teacher and you still do not have a teacher account, please click here for identity verification to convert your public account into a teacher account. You may also contact your school for assistance.
For any further enquiry regarding HKEdCity account issues, please contact HKEdCity (Email: info@hkedcity.net , Telephone: 2624 1000).
For any enquiry regarding the course, please contact Mr LEE Kin-sum, Curriculum Development Officer, Curriculum Development Institute, Education Bureau (Email: cdoma4@edb.gov.hk , Telephone: 2153 7456).